Durban, a seaside city situated on the east coast of KwaZulu-Natal, is one of the most frequented holiday destinations in the country. Global Debt Solutions are Registered Debt Counsellors situated in Durban, Kwazulu Natal.  Our Registration Number is NCRDC 2584. You can visit the National Credit Regulator's website to confirm same.
We can assist you with Debt Counselling which has the following benefits:
– Lower instalments for all your debt;
– Reduction in interest rates;
– Immediate protection from legal action;
– Protects your assets from Repossession.
To contact our Durban office email:durban@registereddebtcounsellors.co.za or click here
WE ARE LEADING DEBT COUNSELLORS IN DURBAN
As Registered Debt Counsellors in Durban, we can assist with Debt Counselling in the following areas: Umhlanga, Durban, Verulam, Phoenix, La Lucia, Hillcrest, Pinetown, Chatsworth, Bluff, Umlazi, Tongaat, Morningside, Berea, Glenwood, Umbilo, Ntuzuma, Kloof, La Mercy, Durban North,  Amanzimtoti) 
*We now cover all cities and towns in Kwazulu-Natal.
You can apply for debt counselling services in Durban via Global Debt Solutions if your monthly debt repayments have become unmanageable.
We can restructure the following types of Debt:
Vehicle Finance, Home Loans, Personal Loans, Credit Cards, Retail Accounts as well as Overdrafts .
We can include all your Debt Repayments into the Debt Review program.  Don't Stress  – we can help if you are in arrears. We will create an affordable budget so that you have more disposable income available every month. Credit providers take part in the Debt Counselling process in terms of the National Credit Act
APPLY FOR DEBT COUNSELLING IN DURBAN TODAY
Debt counselling  offers immediate relief from high debt repayments. What's better is that most creditors will assist you in the process by agreeing to reduce your currents interest rates.  After you complete our contact form, our Debt Counsellors in Durban will call you to complete a form 16 and conduct a full assessment.  The process can be finalized by phone or over email. Please keep your payslip and list of monthly expenses close by as certain information will be required. After the assessment we will have an understanding of your monthly available disposable income.  We will formulate a proposal and send it  out to your creditors.
The Repayments will usually be reduced by up to 60% in most cases.  Motor vehicles and Bond finance will also be reduced by up to 30
WE OFFER  A FREE DEBT ASSESSMENT FOR DEBT COUNSELLING SERVICES
Our branch office is situated  in Durban, but can we can also assist you online.  This allows our company to provide assistance to consumers situated anywhere in South Africa. We have the latest technology available which allows electronic signatures over mobile, alternatively you can sign the documentation and email it thereafter.
We have a legal department which employs practising attorneys to protect our clients. After you sign up for Debt Counselling  you will have access to an attorney 24 hours a day. This makes us the preferred Debt Counselling company in Durban and the rest of South Africa.
Request a Free Assessment today.  Complete the contact form below to make contact with our Debt Counsellors in Durban.
To read more on Debt Review click here
GLOBAL DEBT SOLUTIONS
KZN: 2 Ncondo Place, Umhlanga Ridge, Kwazulu Natal
GAUTENG: Office 246, 43 Montrose Street, Vorna Valley, Midrand, Gauteng
WESTERN CAPE: First Floor, Willowbridge Centre, Carl Cronje Drive, Western Cape
P O Box 1506, Umhlanga Rocks, Kwazulu-Natal, 4320
Tel 0871355025 | Fax +27 (086) 6148862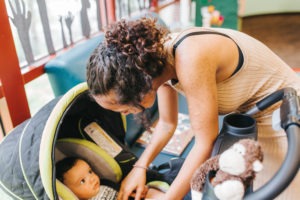 SEARCHING FOR DEBT COUNSELLORS IN PRETORIA? Pretoria is the administrative capital of South Africa. It
Read More »