Cape Town is a port city on South Africa's southwest coast and part of the Western Province.  Global Debt Solutions are Registered Debt Counsellors in Cape Town. We are a national Debt Counselling company and assist consumers who have all sorts of Debt Problems. The Debt Counselling process can be completed via phone, by email as well as skype.  Debt Counselling offers many benefits such as:
One Debit Order to replace all other debt;
Reduced instalments on all Debt;
Legal Assistance by our Attorney firm who are leaders in the credit industry; and
A healthier Credit Report.
A new payment plan which allows you to have more disposable income;
To apply for Debt Counselling in Cape Town Click here or call our National Call Centre on 087 135 5025
WE ARE LEADING

 DEBT COUNSELLORS IN CAPE TOWN

Being Registered Debt Counsellors in Cape Town, we can process Debt Counselling applications in the following areas: Bellville, Durbanville,  Gordons Bay, Vredenburg, Somerset West, Hout Bay, Stellenbosch, Fishhoek, Simonstown, Camps Bay, Khayelitsha, Wynberg, Muizenburg, Strand, Paarl, Bredasdorp, Hermanus, Ceres, Heidelberg, Constantia, Mitchells Plain and Khayelitsha.

Making that decision to eradicate Debt will change everything for you in a very positive way.  Our Debt Counsellor accreditation number is NCRDC2584. You may call the National Credit Regulator to confirm this. Always ensure that the company you are dealing with has Qualified and Registered Debt Counsellors. Apart from being Debt Counsellors, the company also employs qualified attorneys to oversee the Debt Review process after clients have applied for Debt Counselling.
APPLY FOR DEBT COUNSELLING IN CAPE TOWN TODAY
Implementation of the National Credit Act 34 of 2005 saw great change for the credit industry. It revolutionised Debt Solutions with the introduction of Debt Counselling. Debt Counselling allows over-indebted consumers to have their finances rearranged so that they have more income available to take care of their families. It is a permanent solution to any debt that may have burdened you. You qualify for Debt Review if you are employed and are South African.
The Debt Review process will be finalised in 24 to 60 months dependent on the amount of debt that you have listed on your credit report. We ensure that we reducethe interest rates on all accounts.  Our proposal system is accepted by most credit providers.  After a proposal is sent out we send your matter to our attorneys who begin drafting the court application.  Don't worry you will not be required to attend Court.  Our attorneys will represent you and speak to the Magistrate on your behalf.  The Court Order grants you legal protection and ensures that credit providers abide by the proposal.
REQUEST A FREE ASSESSMENT FOR DEBT REVIEW NOW
As a preferred Debt Counselling Company in South Africa, we are dedicated to assist all consumers residing in Cape Town with Debt Problems.  We  link to various credit bureaus and credit providers by making use of industry leading software. Our payment distribution agent is also registered with the National Credit Regulator. They will distribute your funds safely every month to all your credit providers.
We will be with you throughout the process and you will have 24 hour access to our attorneys when you sign up. We can help even if you are in arrears and have a poor credit score. It is important to be proactive and take the necessary steps before any legal action is taken.
Links: For a complete breakdown of how the process works read the following article on Debt Review.
Take the first step and Complete the contact form to Contact our Debt Counsellors (Cape Town).
A Debt Counsellor will Call you back with Free Advice and tailor the perfect solution to your Debt Problem.
GLOBAL DEBT SOLUTIONS
KZN: 2 Ncondo Place, Umhlanga Ridge, Kwazulu Natal
GAUTENG: Office 246, 43 Montrose Street, Vorna Valley, Midrand, Gauteng
WESTERN CAPE: First Floor, Willowbridge Centre, Carl Cronje Drive, Western Cape
P O Box 1506, Umhlanga Rocks, Kwazulu-Natal, 4320
Tel 0871355025 | Fax +27 (086) 6148862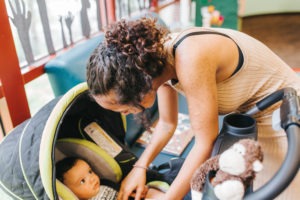 Uncategorized

SEARCHING FOR DEBT COUNSELLORS IN PRETORIA? Pretoria is the administrative capital of South Africa. It is located in the Gauteng province. Beautiful Jacaranda trees surround
Read More »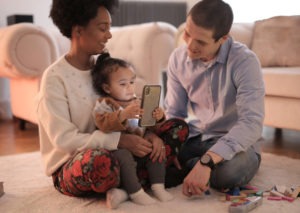 Debt

Cape Town is a port city on South Africa's southwest coast and part of the Western Province.  Global Debt Solutions are Registered Debt Counsellors in
Read More »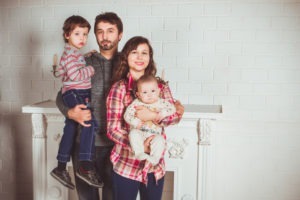 Debt

Durban, a seaside city situated on the east coast of KwaZulu-Natal, is one of the most frequented holiday destinations in the country. Global Debt Solutions
Read More »