SEARCHING FOR DEBT COUNSELLORS IN PRETORIA?
Pretoria is the administrative capital of South Africa. It is located in the Gauteng province. Beautiful Jacaranda trees surround the local neighbourhoods. Global Debt Solutions can help if you are searching for Registered Debt Counsellors in Pretoria. We are registered with the National Credit Regulator. Our core business is assisting over-indebted consumers with Debt Counselling Services in Pretoria.
For assistance email: pretoria@registereddebtcounsellors.co.za or click here. The entire process can be completed by email, telephone as well as skype.
WHAT IS DEBT COUNSELLING AND HOW CAN IT BE BENEFICIAL TO ME?
Debt Counselling was introduced with The National Credit Act 34 of 2005. You can download a PDF copy of the act here. It had proved beneficial to over-indebted consumers.
THE MAIN BENEFITS OF DEBT COUNSELLING ARE:
Reduced Interest Rates for all types of Debt (down to 0% in many cases)
Debt Instalments reduced by up to 60% ( based on our current statistics)
One Debit Order for all debt
Legal Protection of assets
Your salary cannot be garnished
Have more disposable income available
DO YOU REQUIRE REGISTERED DEBT COUNSELLORS IN PRETORIA
We can help If you require the services of Registered Debt Counsellors in Pretoria . Our offices can help you with Debt Counselling in: Pretoria North, Moreleta Park, Garsfontein, Faerie Glen, Wierdapark, Pretoria South, Menlyn, Eldoraigne, Menlo Park, Montana Park, Pretoria West, Mamelodi, Brooklyn, Pretoria Central, Pretoria East, Tembisa, Kempton Park, Benoni, Delmas, Soshanguve, Brits, Centurion and Atteridgeville.
We will conduct a full assessment to determine whether you are over-indebted. This assessment will determine your affordability. Creditors must be treated fairly as well. Once you receive documents, simply sign and send back. We then create a fair budget with a proposal and forward same to your creditors for consideration. They will either accept or reject the offer. Debt review is finalized within 60 days. It is a very labour intensive process for our Debt Counsellors in Pretoria. You can read up more here.
We will require the following information from you:
Payslip information:
Your gross and nett salary,
Deductions noted on your payslip such as medical aid, paye, existing policies
Whether you have any existing emolument attachment orders.
Living expenses:
Travelling expenses
School fees if you have children
Rent amount if you not a homeowner
Water and Electricity
Monthly Insurance Premiums for secured assets and life
Groceries
Telephone and internet contracts
Credit Obligations
We will obtain this information from your credit report.
HOW WILL I KNOW IF I NEED DEBT COUNSELLING?
If you find that you are left with little to no income every month because of debt then you probably require Debt Counselling.  Our Debt Counsellors will be able to advise you fully on whether it is a viable option.   An important statistic to note is that there are 12 million over-indebted consumers in South Africa.
5 REASONS TO CHOOSE GLOBAL DEBT SOLUTIONS AS YOUR DEBT COUNSELLORS IN PRETORIA 
We are Registered Debt Counsellors in Pretoria.  Always ensure that the Debt Counsellor has a Debt Counselling Certificate which is up to date and for the current year.
We have state of the art software which enables us to link up to all creditors in the Debt Review industry.
We make use of an award winning payment distribution agency who is also registered with the National Credit Regulator.
We offer a Free Credit Report
Documentation can be signed on your mobile as we have digital signature software
We care about our clients
We employ qualified attorneys
We are specialists in the field of Debt Counselling
We have a national footprint
You will receive access to LEGAL PROTECT, a product created for our debt counselling clients.  After you sign up for Debt Review, a Debt Counsellor will be assigned to your matter.  An attorney will then be assigned to assist with the legal process.  The attorney will provide free legal advice and is available 24 hours a day.
We maintain the strictest codes of confidentially
We are ready to assist you.  It is important to be proactive.  Don't wait until creditors take legal action.  Apply for Debt Counselling and enjoy true peace of mind.  Simply Complete the Form below.
GLOBAL DEBT SOLUTIONS
KZN: 2 Ncondo Place, Umhlanga Ridge, Kwazulu Natal
GAUTENG: Office 246, 43 Montrose Street, Vorna Valley, Midrand, Gauteng
WESTERN CAPE: First Floor, Willowbridge Centre, Carl Cronje Drive, Western Cape
P O Box 1506, Umhlanga Rocks, Kwazulu-Natal, 4320
Tel 0871355025 | Fax +27 (086) 6148862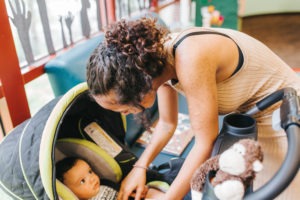 Uncategorized

SEARCHING FOR DEBT COUNSELLORS IN PRETORIA? Pretoria is the administrative capital of South Africa. It is located in the Gauteng province. Beautiful Jacaranda trees surround
Read More »